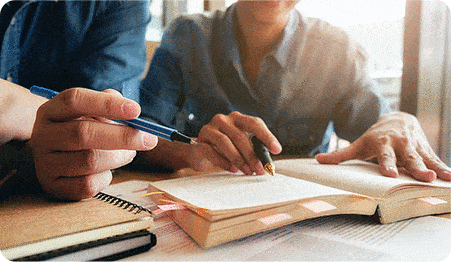 Principal's Message
Uniqueness, Attention, Leadership, Integrity, Teamwork, Passion and Caring. These are the values at Harrods that form our foundation. These values are woven into our curriculum; our student body and staff cohort; our style of management and support framework; and our community output. I believe that these are the values that make us who we are.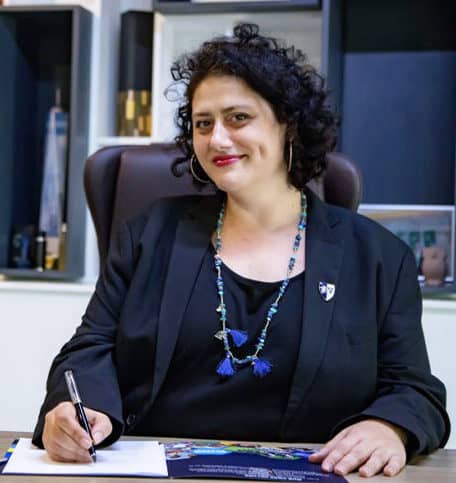 Louisa Condorelli
School Principal
At Harrods, we are constantly looking at ways to improve, innovate and create. With great attention to detail, we are driving our students to show discipline, responsibility, independence, collaboration and respect, grounded in strong moral principles. We inspire our students to put their heart into all that they do; to find the things that they love; and to display kindness, empathy and compassion for those around them. We motivate our students to solve problems and work towards solutions; to critically analyse, question, inquire and investigate; to think bigger and to imagine all possibilities. We equip our students with real-life application skills of the 21st Century such as digital literacy, global perspectives, research-based thinking and entrepreneurship. We support our students to be the best version of themselves, to build on their strengths and to challenge themselves.
We do all of this in an environment that is holistic, organic, supportive and nurturing, focusing on the whole development of the child, at the pace of the child. An environment that promotes, develops and delivers teaching excellence and complexity, working to the highest of standards and striving to be a model for best practice. I feel honoured to be a part of and to represent such a team.
I am beyond proud to lead a school that recognises each of its students, teachers and community members as a valued, celebrated and beautifully diverse individual.
This is who we are at Harrods. This is Learning the Harrods Way.
Professional Academic Achievements
Bringing the world-class primary curriculum of International Primary Curriculum (IPC) and the most outstanding Khmer programmes makes HIA students actively engaged in innovating new information and ideas. HIA students will consistently demonstrate their challenges towards global competence.
A Dynamic Learning Environment
The HIA physical environment invites you to come in and engage in the process of inquiry. It surrounds you with a myriad of signs of the learning that goes on here. The classrooms, playground, swimming pool, ICT laboratory, library, common area – everything – is designed to allow easy access to the best ideas and to encourage the ongoing exchange of those ideas. The school is a wonderful balance of comfort and stimulation to think.
With the first walk-in, you have an immediate sense that you are important to the learning community. It is a place where the individual is genuinely listened to and concerns are actively addressed. Visitors and community members frequently comment about how they feel safe, respected and cared for while at school.
We open for inquiries and admissions.