Grade- Pre-Nursery,
Nursery, Reception 1 & 2,
and Kindergarten 1 & 2
We offer an exceptional educational experience through our thoughtfully curated learning spaces and facilities. We believe in providing spaces where our students can find moments of rest, engage in joyful play, connect with their peers while keeping their learning curve up.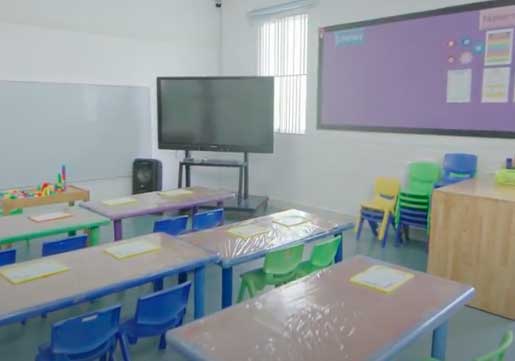 Interactive and Spacious Classrooms
Our classrooms are designed to foster interactive and engaging learning experiences for our young learners. With abundant natural light, ample space, and modern amenities, our classrooms provide a warm and welcoming environment for our students to engage in activities, bond with their peers, explore their hidden talents, while learning in a cohesive manner.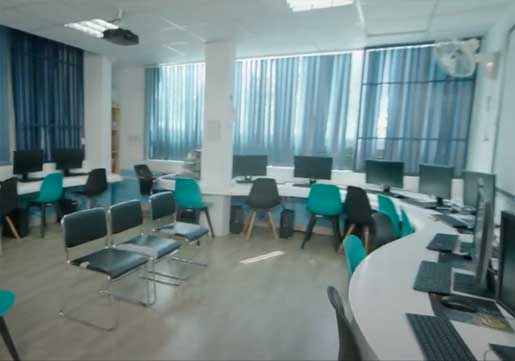 Enriching and Spacious Classrooms
Our classrooms are thoughtfully designed to ignite curiosity and foster interactive learning experiences. Bathed in natural light and equipped with modern amenities, these spacious classrooms create a warm and inviting atmosphere where our young learners feel comfortable and inspired to embark on their educational journey with enthusiasm and joy.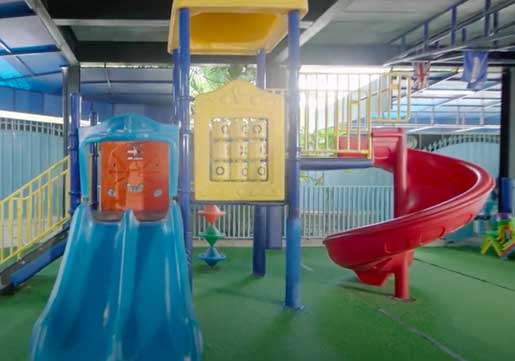 Bright and Cosy Playground
A well-lit and carpeted outdoor area designed to create a warm and comfortable space for students to engage in physical activity and playful adventures.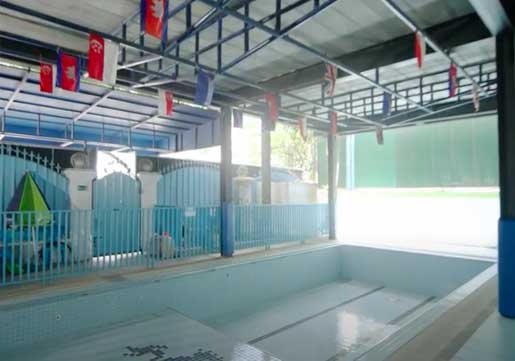 Swimming Pool
Our early learners are greeted with an inviting pool, where they can dive into refreshing swims and engage in exciting aquatic activities. It's a safe and enjoyable space for our young students to develop water confidence and have fun while staying active.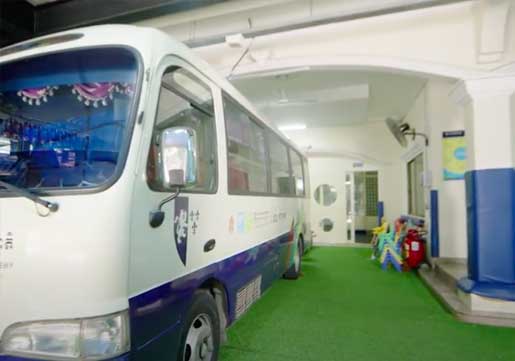 Convenient Transportation Services
We provide convenient transportation options, ensuring students' safe and hassle-free journeys to and from the school.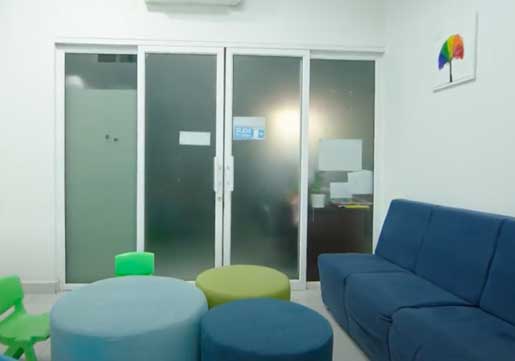 Parent Meeting Room
A dedicated space that warmly invites parents to engage in productive discussions and collaborations with teachers and the school administration.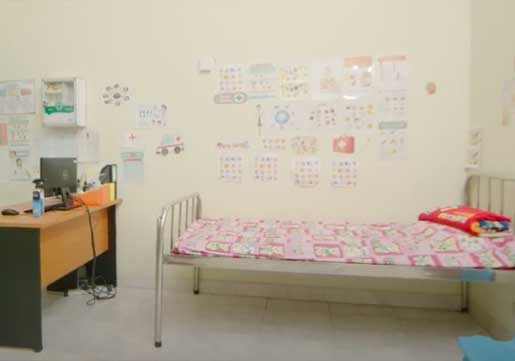 Caring Health Clinic
Our dedicated clinic is staffed with caring medical professionals who provide prompt care and ensure the well-being of our students.
Curiosity-Driven Curricula
Our thoughtfully curated curricula Ignites lifelong love for learning through engaging activities and materials, nurturing natural inquisitiveness among our young learners.
Nurturing and Qualified Teachers
Dedicated native-speaking teachers with diverse international backgrounds bring out the best in our young students, creating a supportive environment for their growth.
Independence and Interdependence
We strive to empower our students to become confident learners and foster teamwork, cooperation, and empathy through carefully designed activities and group experiences.
Cultivating a Curious Mind
We inspire wonder and curiosity about the world through thought-provoking questions, nurturing our student's inquisitive nature and thirst for knowledge.
Emphasis on Healthy Living & Physical Well-being
We promote a healthy lifestyle through integrated physical activities, nutritious meals, and dedicated playground time, ensuring the young learner's mental and physical well-being.
Effective Communication Skills
Develop essential language and social skills by providing ample opportunities for students to express themselves confidently and articulate their thoughts.
We offer a comprehensive Early Years Education Programme that encompasses Pre-Nursery, Nursery, Reception 1 & 2, and Kindergarten 1 & 2. Our early years programme combines the Cambridge method with Montessori methodologies to provide a strong foundation for students as they begin their educational journey. 
These foundational years are crucial in shaping a child's educational journey, and we are committed to providing a nurturing environment for their growth. 
Pre-nursery, Nursery, Reception 1 & 2
Through a balanced curriculum guided by four learning standards, we focus on fostering your child's social, intellectual, and emotional development. Our goal is to lay a strong foundation that nurtures well-rounded individuals.
National - Kindergarten 1 & 2
The national early years education which begins with Kindergarten is Influenced by the world renowned Montessori method. It emphasises on building on the natural abilities and interests of students to develop their sensory functioning.