Cambridge Lower Secondary Education
The best lower secondary level education that empowers students for higher studies while contributing to their holistic development 
An international school with academic reputation, Harrods International Academy is perfectly positioned to help learners progress through a well-defined learning path and realise their true potential.  
Harrods International Academy delivers  international education in Cambodia, helping students aged 11-14 years witness constant development and prepare themselves better for higher education. We, at Harrods, have a well-structured Cambridge Lower Secondary curriculum in place, which allows our students to systematically progress through their learning journey and develop competencies in core subjects.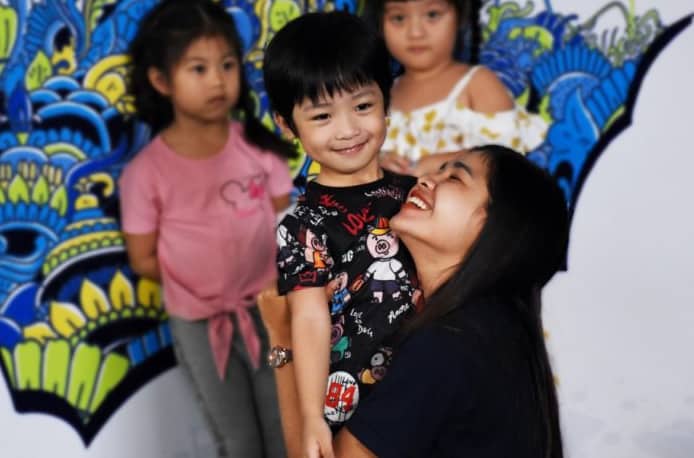 Nursery education for international students involves learning that involves play, story-telling and motor-sensory activities that develop the sense of smell, taste, touch, sight and audibility. Under the National Curriculum, this falls under kindergarten education.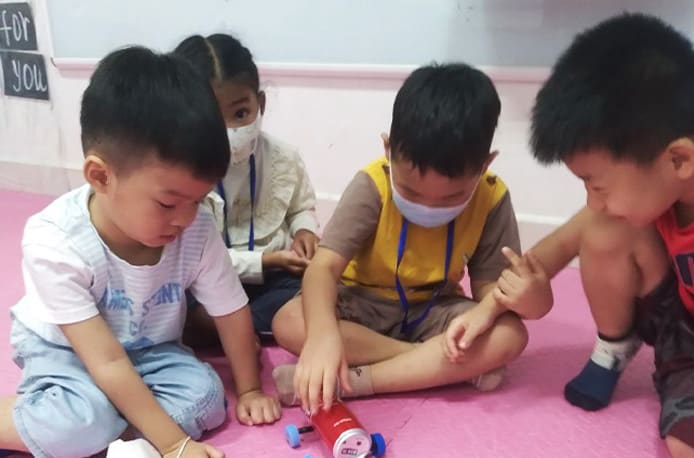 Reception 1 & Reception 2
Students under Reception 1 and 2 are aged 4-5 years. The focus is on core subjects like Languages, Maths and Science, with special emphasis on their personal, social and physical development.
The learning spaces at Harrods are designed to generate a fun, engaging, and stimulating learning environment that promotes focus and spontaneous learning. Built with the perfect combination of advanced technologies and natural surroundings, our facilities spark creativity in young minds, helping them to bloom to their full potential.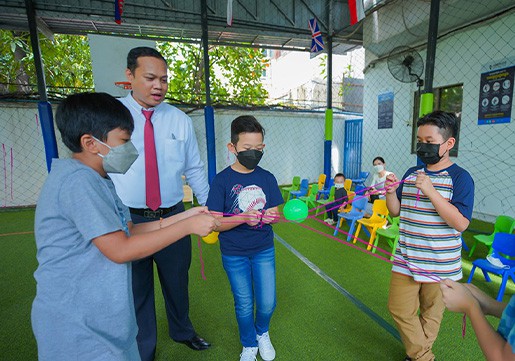 Interactive Classrooms
Our interactive classrooms are spacious and colourful and they trigger a sense of joy, engagement, and collaboration while helping learners prepare for their future career.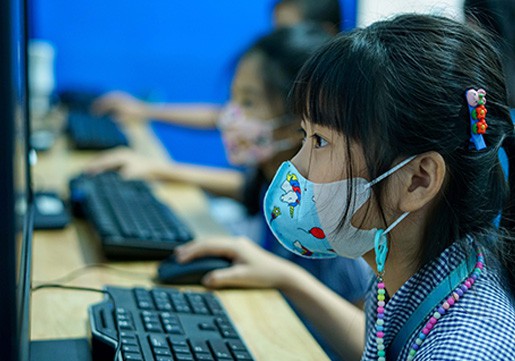 ICT Rooms
Equipped with advanced learning technologies, our ICT rooms enable students to meet their learning needs and develop presentation skills as well.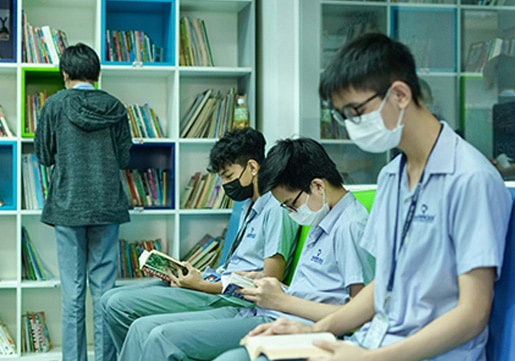 Library
Fostering the spirit of international education, our state-of-the-art library includes quality resources that support learning and scholarly enquiry.
Our teachers are qualified native speakers spanning diverse nationalities, religions, and races, which contribute to a purely global learning setup that embraces diversity. Our teachers have thorough expertise in the delivery of international education, and they can nurture and equip learners with the skills necessary for higher education and future careers.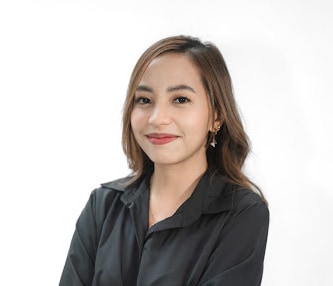 The school's commitment to providing an exceptional education to all students is inspiring. The staff and administration are incredibly supportive and collaborative, always striving to create innovative and engaging lessons. The school goes above and beyond in ensuring that all students, including those with special needs, feel valued and included in our school community.
What Parents Say About Harrods.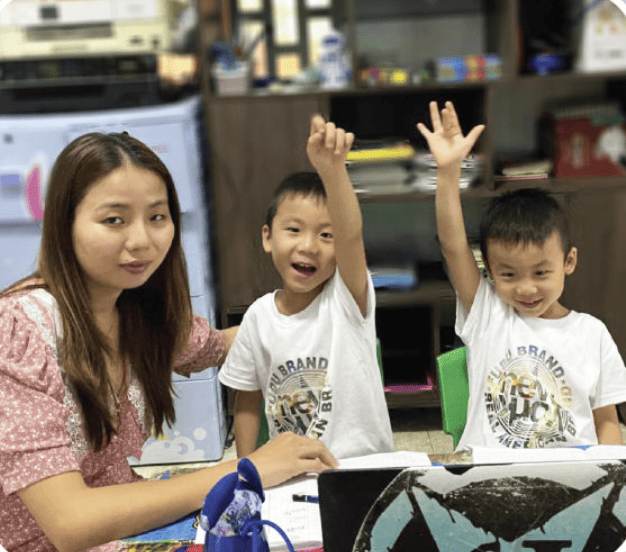 The school has done such a great job with launching this new way of school life for our children to learn at Harrods. This is Learning the Harrods Way!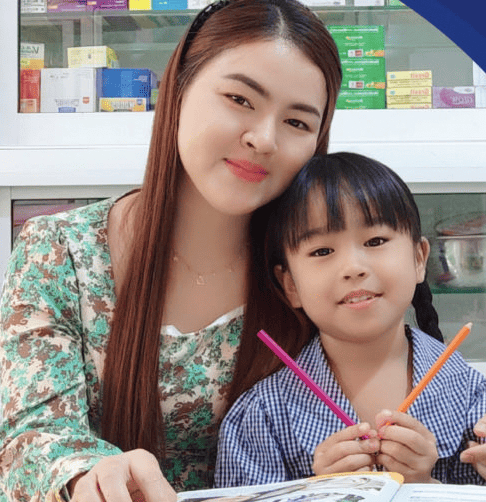 Online learning can be as good or sometimes even better than in-person classroom learning. The best online learning combines elements where students go at their own pac... More ›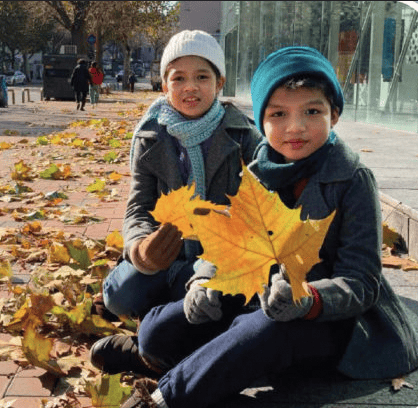 My child's enthusiasm and excitement are increasing - she is eager to learn and see her classmates and teachers everyday.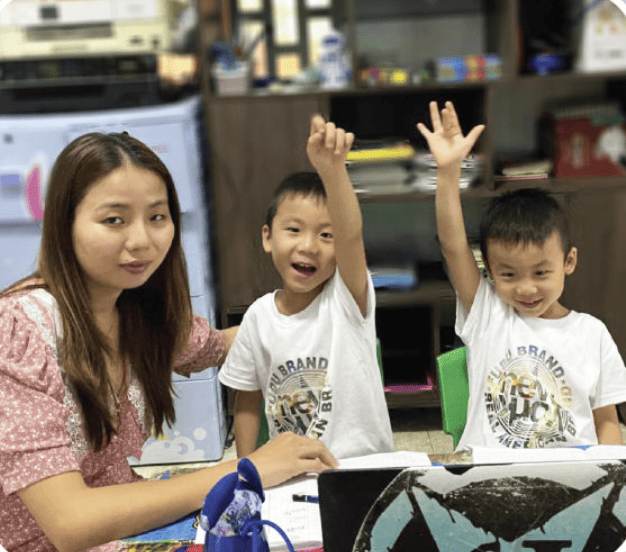 The school has done such a great job with launching this new way of school life for our children to learn at Harrods. This is Learning the Harrods Way!
Learn more about Harrods with a school tour