Top school for students in Year 7 to Year 9
Facilities play a vital role in providing a well-rounded educational experience for students. At our school, we take great pride in offering a wide range of facilities that cater to the diverse needs and interests of our students. These facilities are designed to enhance learning, promote physical and mental well-being, and foster creativity and collaboration.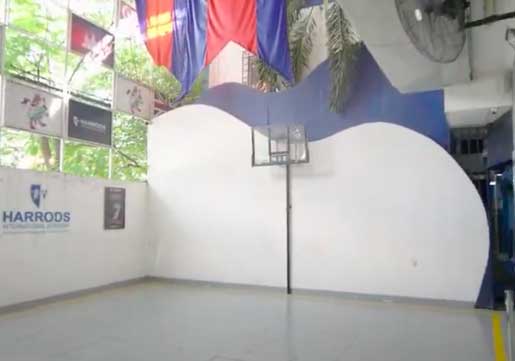 Playground
Our playground is a vibrant space where students get to explore their talent in sports. With well-lit surroundings and a dedicated basketball court, students have the opportunity to develop essential skills such as teamwork, collaboration, and sportsmanship engaging in various team sports.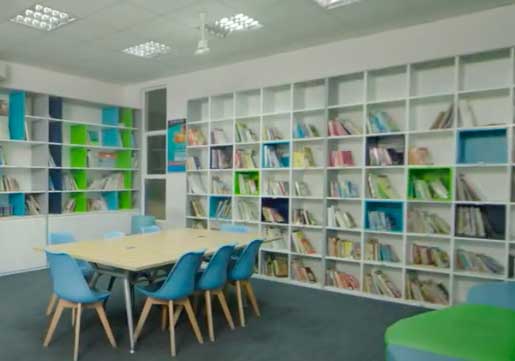 Library
It offers comfortable seating arrangements, creating a cosy atmosphere for students to delve into the world of books. It encourages independent learning, nurtures a love for reading, and sparks curiosity among our students.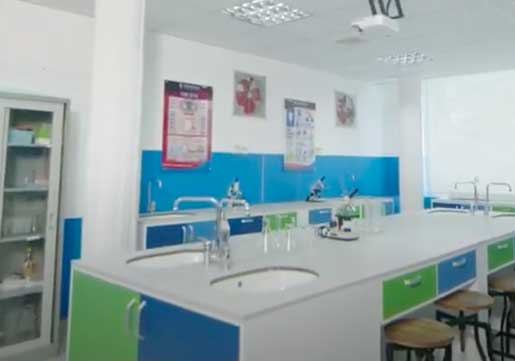 Science Lab
In our Science Lab, students embark on exciting learning journeys. Thoughtfully curated, the modern lab provides our students with hands-on experiences, enabling them to conduct experiments, collaborate with their peers, and engage in varied scientific research. This stimulating environment fosters curiosity, critical thinking, and a deeper understanding of concepts, preparing our students for future scientific endeavours.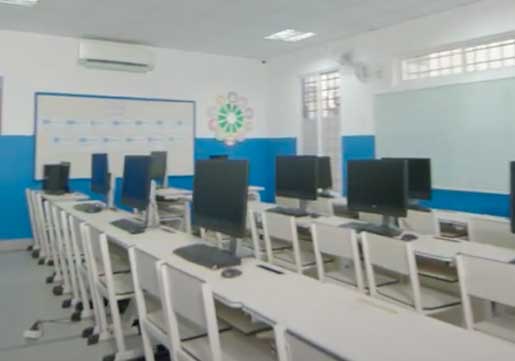 ICT Lab
Information and Communication Lab is equipped with modern facilities allowing students to learn essential 21st century digital skills. It provides a platform for students to gain proficiency in using digital tools, enhancing their learning and creativity.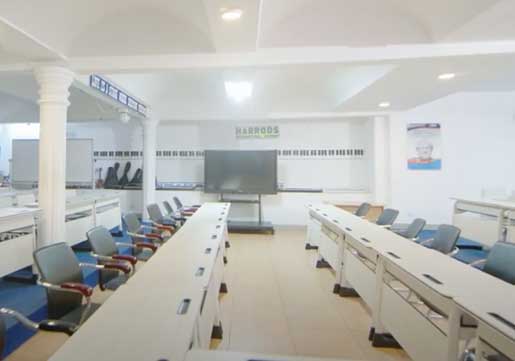 Auditorium
Our spacious auditorium offers comfortable seating arrangements and a stage for performances. It provides a platform for students to showcase their talents, participate in cultural events, and engage in public speaking, fostering confidence and self-expression.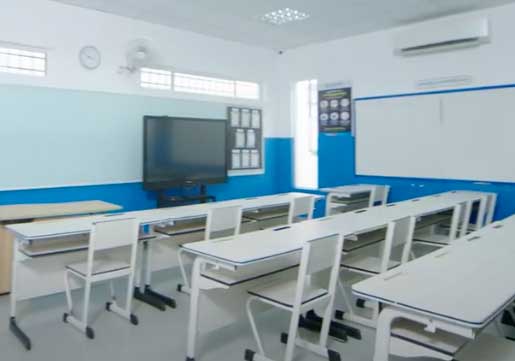 Classrooms
Our classrooms are thoughtfully designed to create a cohesive learning environment. They are well-ventilated, spacious, and equipped with modern facilities, providing a comfortable space for students to engage in collaborative activities, discussions, and interactive learning experiences.
There are a number of reasons why HIA is regarded as one of the top international schools in Cambodia:
Holistic Development
We focus on nurturing our students on their social, emotional, and physical well-being, alongside academics, for a well-rounded educational experience.
Supportive Environment
We create a nurturing and supportive environment where every student is valued, respected, and encouraged to reach their full potential.
Lifelong Learning Preparation
We believe in instilling a love for learning among our students equipping them with essential skills to help them become confident lifelong learners.
Focused Learning
Our constructive and spiral learning methodologies empower students to increase their knowledge, develop critical thinking and creativity, and actively engage in their own learning journey.
Our Cambridge Lower Secondary Programme (CLSP) offers an esteemed Cambridge curriculum for students from Year 7 to Year 9. This phase focuses on building a strong foundation of knowledge and skills, preparing students for the Upper Secondary level.