Top school for students from Early Years to Year 6
Early childhood and primary education remains the focal centre at Campus 2 also known as Olympic Campus. The International Early Years Curriculum (IEYC) is offered sprinkled with Montessori philosophies. Primary Years curricula include the International Primary Curriculum (IPC) along with the principles of the Cambridge Primary Curriculum, the Cambodian National Programme, and as well as the Chinese Programme.
#1, Street 193 Corner of 374, Toul Svay Prey 1, Chamkarmon, Phnom Penh, Cambodia
Our campus is equipped with state-of-the-art facilities that enhance the learning experience and create an optimal environment for student development. We are committed to providing the very best educational experience through our thoughtfully designed learning spaces and cutting-edge facilities.
Our focus extends beyond the traditional classroom setting, as our facilities enable students to learn through interactive and communicative methodologies that go beyond the limitations of the classroom.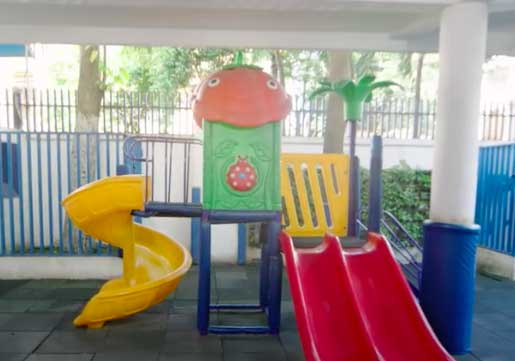 Playground
Our school boasts a green and spacious playground bathed in natural light. From exhilarating slides to vibrant seesaws, our playground ensures that every child can engage in fun-filled activities. With safety as a top priority, our playground is equipped with soft surfaces to provide a secure environment for students to engage in various sports activities, fostering their physical development and well-being.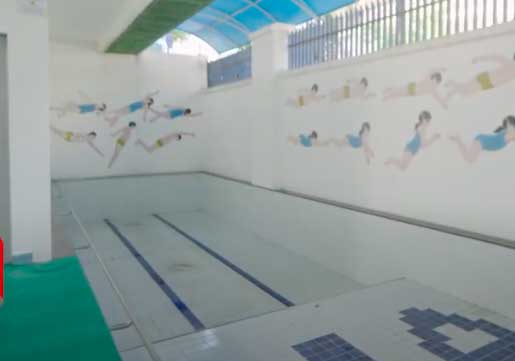 Swimming pool
Our swimming pool provides a safe and enjoyable learning environment for students to learn and improve their swimming skills.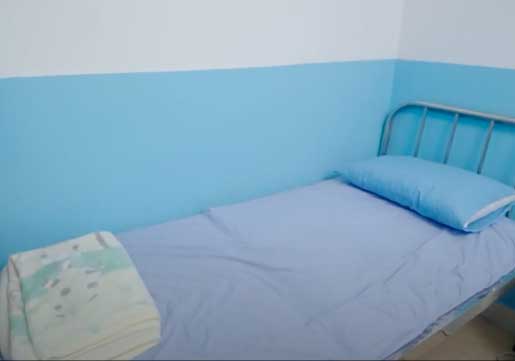 Health Clinic
The Health Clinic at our campus ensures the well-being of our students. It offers prompt and attentive care for health-related concerns, ensuring a healthy and safe learning environment.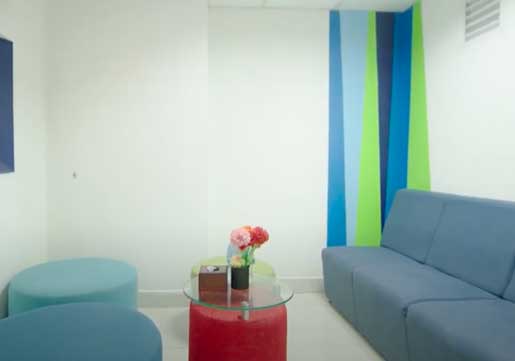 Parent meeting room
We value parental involvement in our students' education and to facilitate constructive communication, we provide a dedicated parent meeting room. It is a comfortable and well-equipped space that encourages productive discussions between parents and teachers, fostering a strong partnership in supporting our students' development.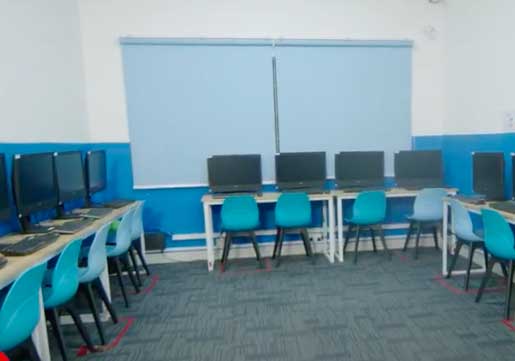 ICT Lab
Step into our state-of-the-art ICT Lab, where students dive into the world of cutting-edge technology and resources. Equipped with the latest tools and infrastructure, our lab empowers students to develop essential digital literacy skills and explore the vast realms of technology.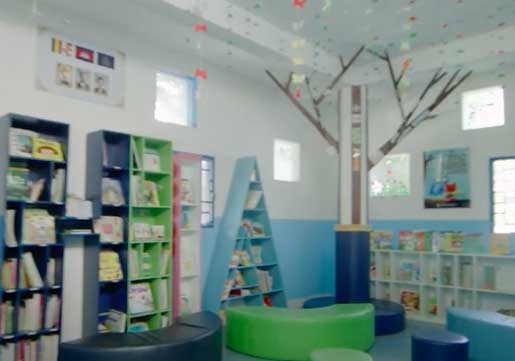 Library
At our school, we foster a love for reading through our dedicated library. The library houses a wide range of age-appropriate books that captivate students' interests and expand their horizons. It boasts of cosy recreational corners where students have the perfect space to delve into the captivating world of literature, enhancing their knowledge, language skills, and imagination.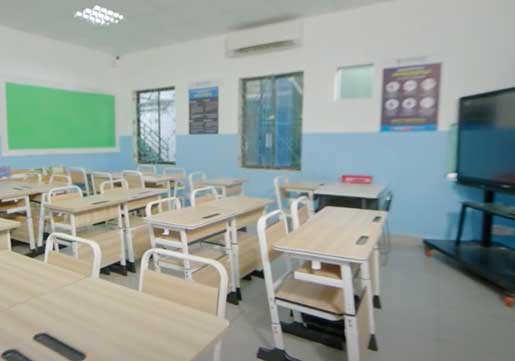 Spacious Classrooms
Our classrooms provide ample space for students to engage in dynamic and interactive learning experiences. Thoughtfully designed, they create an optimal setting for students to collaborate, explore, and excel academically.
High quality study programmes
Our school offers top-notch study programmes for our students which helps in their holistic education.
Modern Facilities
Our state-of-the-art facilities create a cutting-edge learning environment.
Native English-speaking teachers
Our experienced, fluent English-speaking teachers ensure excellent language instruction for our students to keep their learning engaging and enriching.
Good manners and discipline
We nurture our students to imbibe values such as respect, responsibility, and courteous behaviour so that they grow up as responsible citizens of the community.
Safe and secure environment
We provide a safe and secure learning environment for our students to help enable them to focus on exploring their talents and develop new skills keeping their learning curve always up.
International Mindedness
We foster a global perspective, celebrating diversity and promoting cross-cultural learning through various initiatives and events.
We offer education from Early Years to Year 6, prioritising the establishment of a strong foundation for our students' holistic growth. 
Our curriculum framework is thoughtfully designed to cater to the unique abilities and potential of young learners. It provides them with an excellent foundation, ensuring a smooth transition into Cambridge Lower Secondary and beyond. 
We strive to equip our students with the necessary skills and knowledge to thrive academically and personally as they continue to grow through their learning journey.